Idea Generation & Problem Solving for Teams
Join today
Author: Charli

Level: All Levels

Video time: Approx. 12 min

Exams: Yes
Course overview
In this course, you will learn an idea generation and problem-solving technique for more effective and efficient meetings. This course is ideal for all employees, however, please note, this technique is taught to managers in the "Leading Your Team To Problem-Solve and Generate Ideas & Solutions" course.
Certification included
Receive a Certificate of Knowledge upon successful completion of the course.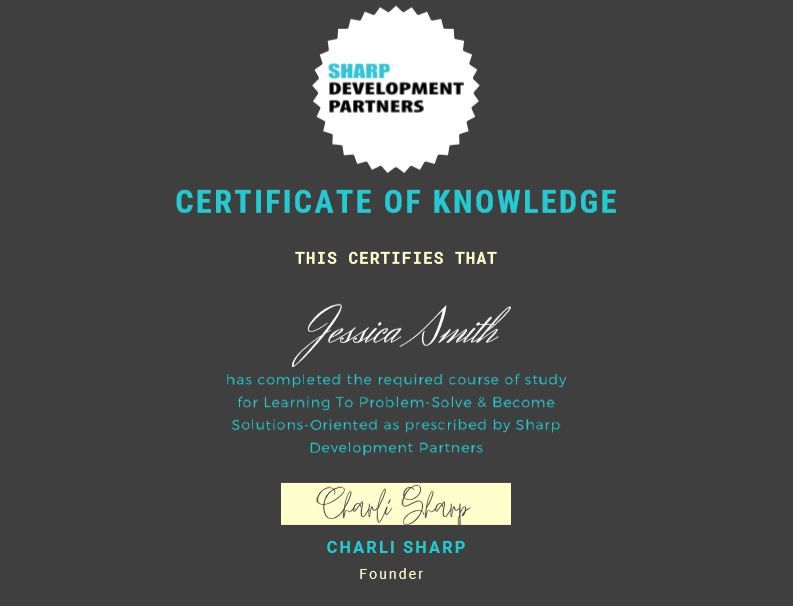 Charli Sharp
For the past eight years, Charli has spearheaded brand communications efforts for global brands across myriad industries while working in-house and at one of the largest mid-size agencies based in Los Angeles. She has spent her career training and mentoring employees, and in fact, one of her first jobs was at Dale Carnegie Training, which instilled in her the value and importance of continued professional development.
She received training from the Association for Talent Development (ATD) in the areas of learning and development, training design and delivery, measurement and evaluation, and talent management.
A graduate of Old Dominion University, Charli holds a Bachelor's degree in Communications and earned her Accreditation in Public Relations (APR) through the Public Relations Society of America (PRSA).
Created with